15th November 2018, 8:04 PM (This post was last modified: 15th November 2018, 8:07 PM by Thales4000. Edited 1 time in total.)
Hey guys, I've just launched my second mobile game! Check it out!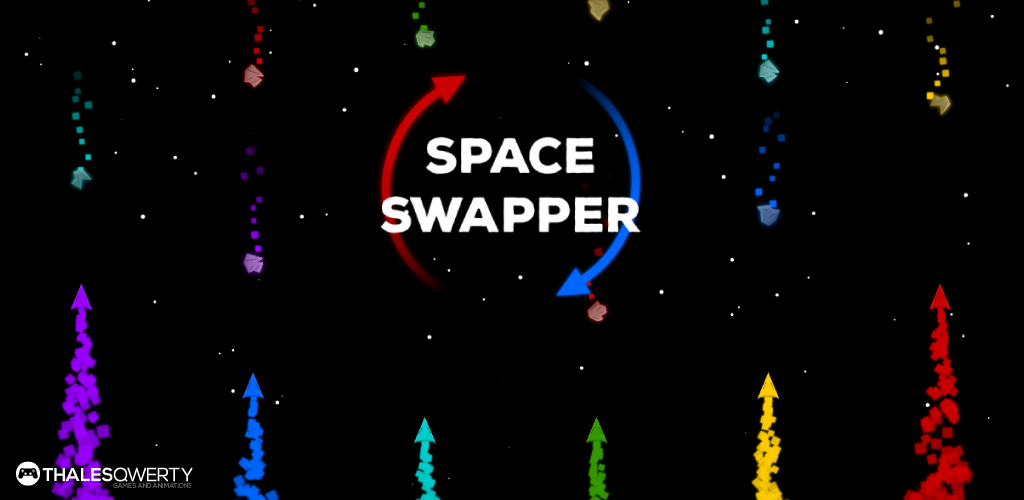 It's an addictive game with very simple controls, yet complex difficulty.
HOW TO PLAY
Tap between two colorful ships to swap their positions and shoot the asteroids.
"But how do I shoot the asteroids?" - That's simple, all you have to do is align them with a ship that has the same color. But be careful! This is harder than it looks...
If you get hit by any asteroid, you die.
You earn money throughout gameplay according to your performance, it can be used to customize the visuals of the game and also to purchase powerups that can be very helpful when you get in trouble.
How much asteroids can you destroy? Let's find out!
Available on Google Play:
https://play.google.com/store/apps/detai...aceswapper
Web version (demo):
https://www.newgrounds.com/portal/view/720181
Any questions, suggestions or reviews will be very welcome in this thread.
Enjoy!