30th March 2021, 3:05 PM (This post was last modified: 30th March 2021, 5:48 PM by Different. Edited 5 times in total. Edit Reason: Replaced user with a generic person )
Tip:
Read the entire thread in order to answer this challenge, correctly.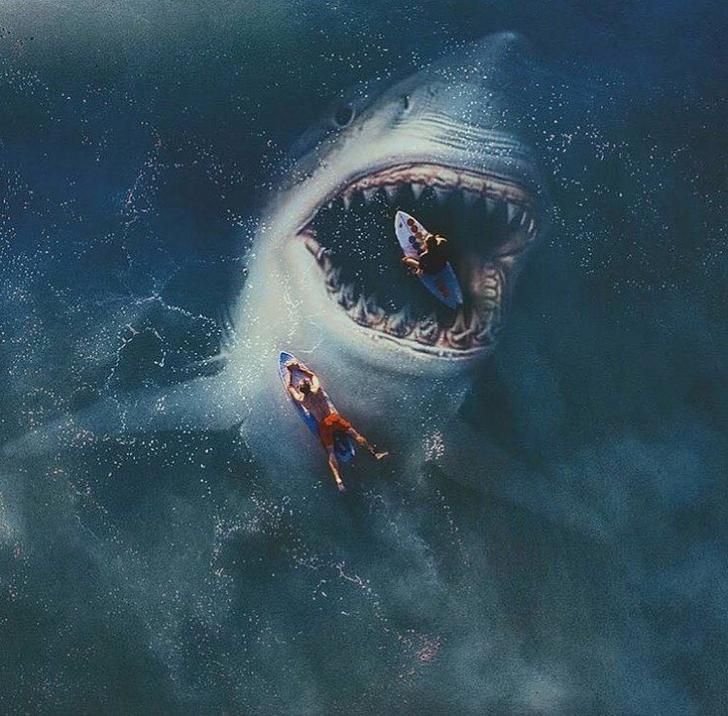 Think about the last time you've been in the ocean with one of these vicious, aggressive, malevolent monsters?! It's terrifying, right? The blood is literally boiling through your veins, you're shaking in fear, and your anxiety is through the roof! Why the hell did you decide to go in the ocean in the first place?! Call a lifeguard, call 911, rescue squad, anyone! You might be on your own with this one 😫

That shark doesn't give a damn about you! He's got one objective in mind if you cross his territory, devour your guts and bones... he's hungry! 😫☠️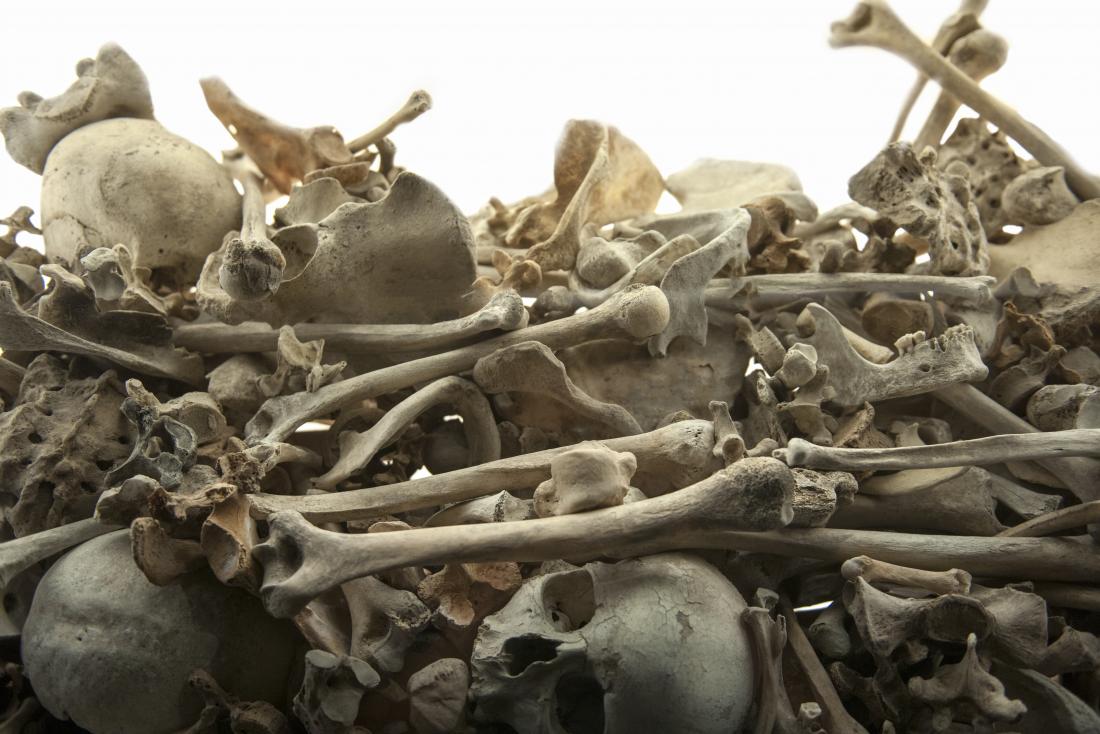 This is the

BIG ANNOUNCEMENT

that I was talking about in the blog. We're going to play a game where I'm literally going to test your knowledge to see how smart you are at dealing with something this terrifying, especially when you have no allies to come to your rescue. This is a human being vs the great white shark! You're the human on a surfboard in the picture, and the great white is the one who's trying to eat you alive!

Think of this person as your best friend who is really close to you, who will be a victim in this thread. The rest of you (who's not selected) are the guilty ones in 2nd person, who ruined your best friends' life. Pay attention and read every detail because this is going to be a tricky one.
You're a visitor 🧳🕶 out of town, looking for a nice place to visit in Florida. Not doing your research, you don't know any good places to visit, so you decide to do something stupid and visit Jupiter, Florida, without knowing whether it's a good place to visit or not. The good news is, someone approaches you with a job offer 🤠💼 as a sales executive for the Palm Beach Office in Jupiter, Florida.

Of course you'll have to make arrangements to live there and live in an apartment. Fast forward, you do just that, and your annual salary is $145k💰🤑! Your boss sends you an email with some very important, first day documents that he wants you to complete. He then hands you a waterproof, 4k UHD, business smartphone to use for your sales executive job. Don't lose this phone or the documents, or you'll be terminated, permanently!

After the first download, the documents expire and can no longer be accessed. They are now on YOUR phone. First day of work turns out to be excellent. But you still have to use those documents on your phone in the near future for your presentation. The weekend hits, you decide to go on a vacation to New Smyrna Beach (located in Volusia County, Florida), where SHARK ATTACKS are MOST COMMON in the US:

https://www.floridamuseum.ufl.edu/shark-...a/florida/
It just so happens that you have a good time over there, you just got invited to a party, and everything is lovely, right? HELL NO! You were having a good time, until this happened...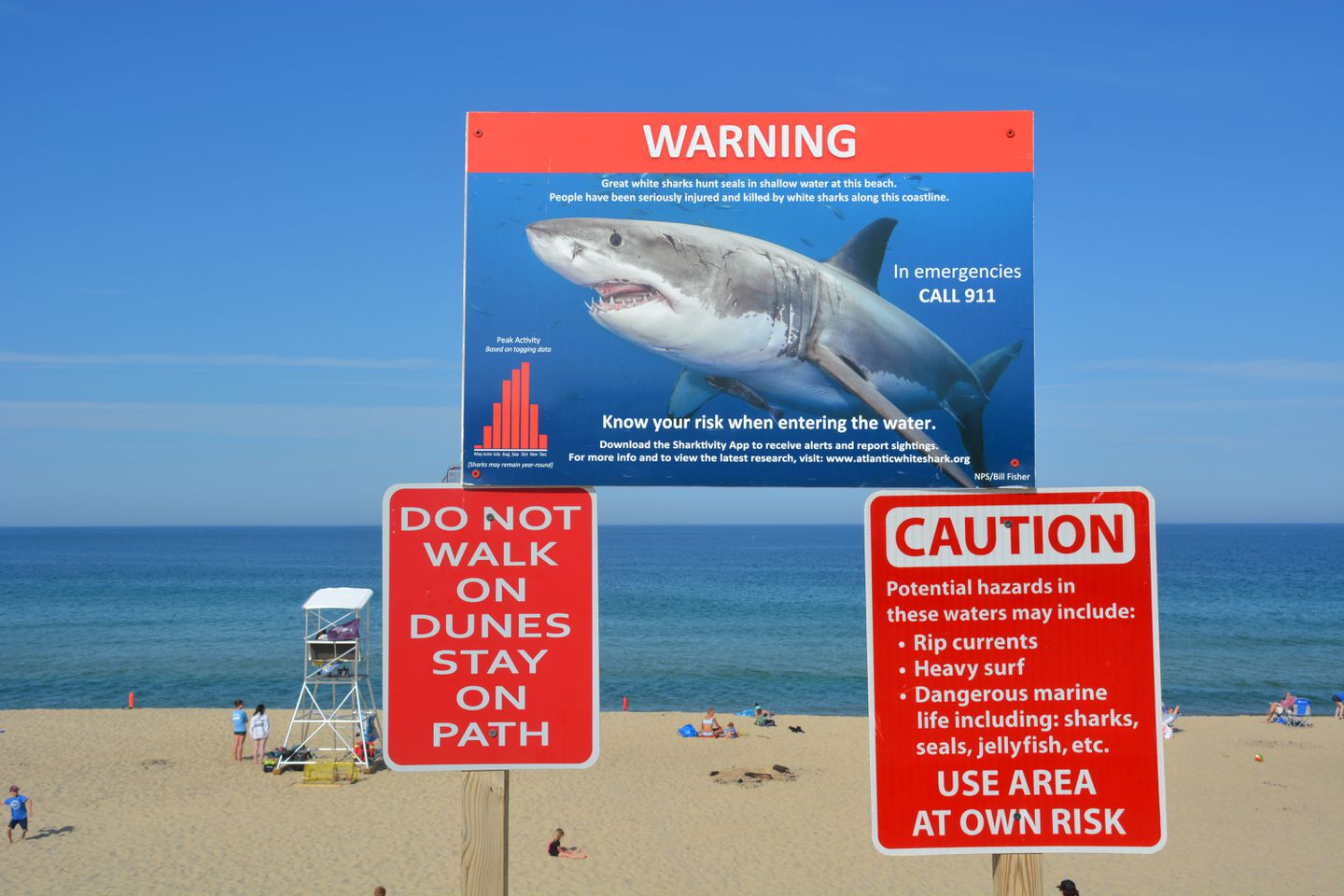 It's your best friends' (who is a woman) 21st birthday! 🥳 Everyone (including you) is celebrating their birthday. Tasty seafood is available, everyone is drinking and having a good time, and NOTHING can possibly go wrong, right? Think again! You've had too much to drink with

JACK DANIELS

, already. You're wasted. You start throwing up on people's food at the party 🤢🤮 People are starting to dislike you for this. Lastly, you start to become a dick and eat up your best friends' birthday cake. Now people really dislike you! Just incase you get thrown into the water at this point, you can't swim!

Everyone in Florida, and I mean EVERYONE, seems to love your best friend because they are the nicest one there, and if someone gave your best friend some trouble, that person would be heavily despised and outcasted. It turns out that you're the one who is that person. Not only did you become a dick and eat up your best friends' cake, you also managed to instigate a shark attack on your best friend! 😫🥺😳 How did that happen, you asked?
Your ass is so drunk that you started playing your own game where you threw your own best friend into the ocean to see who can save them the fastest 🤣🤭 Now the problem only deteriorates from here because everyone is afraid to dive in the ocean and safe your best friend because of the great white shark that just so happens to be in there! 😫 One guy (who happens to be your best friends boyfriend) is so irritated with you, that he just yanks your business phone out of your hand and just throws it into the ocean 😟

He is too big and too tall for you to fight, so picking a fight with them isn't the best solution. He can swim. Everyone is saying that your best friend is going to drown and be eaten by the great white, and it's all YOUR FAULT! No one is willing to call for help because they instinctively know that law enforcement, rescue squad, and anyone else doesn't want the smoke with the great white. They've all been there and suffered shark bites, so no one is willing to go through that dreadful experience again!

Your best friends boyfriend becomes frustrated with you and decides to pull out a gun on you, forcing you to make the right decision. They may or may not fire it at you; who knows?? Not the smartest dude in the world ☠️

At this point, you're f*cked because not only do you have to save your best friend from drowning so you won't be outcasted any further, you'll have to save your phone from being damaged by any other unknown creatures in the ocean because your job is on the line, too!
Your phone is far away from your best friend drowning, by the way.
To sum up everything, your reputation and your job is on the line! Now, you must make a smart decision in the poll. Are you going to save your best friend and risk losing your job, or are you going after your phone and risk them being eaten by the great white. If you save your best friend, everyone will forgive you and move on. But then you'll lose your job and end up homeless because first of all, you have no other way to make an income now, so you would no longer be able to support yourself and live in Florida.

On the other hand, if you save your phone and let your best friend drown and get eaten, you will be heavily despised and outcasted; folks will literally run you out of town with pitch forks and chainsaws! In fact, someone is willing to tie you up and put you in a cage, and just toss you in the ocean with the great white, if you decide to let your best friend get their guts and bones slaughtered.
So now, there ain't but ONE chose that is the correct one. All the other choses will get you killed or cause you to lose your new job. You decide in the poll above and let me know below. Oh, and if you voted without reading, you will be called out for it. Remember, pay attention to every detail in the thread because not every piece of information will be included in the poll. There is meaning behind the answers in the poll, and picking the wrong one could lead to consequences for your character. But, are you willing to deal with those consequences?
One last thing: if you pull a gun on someone, it could raise awareness to law enforcement, a Karen, and damage your reputation.