18th October 2022, 7:34 AM
Hello everyone. I finally finished my second music album, Fake Music. This one features a variety of instrumental tracks of varying genres. Some of these genres include rock, electronic, hip-hop, metal, and jazz.
Listen to it from these links:
YouTube
https://youtu.be/n6v-EWaRFl4
Soundcloud
https://soundcloud.com/jay-weed-96386078...d6baaf062c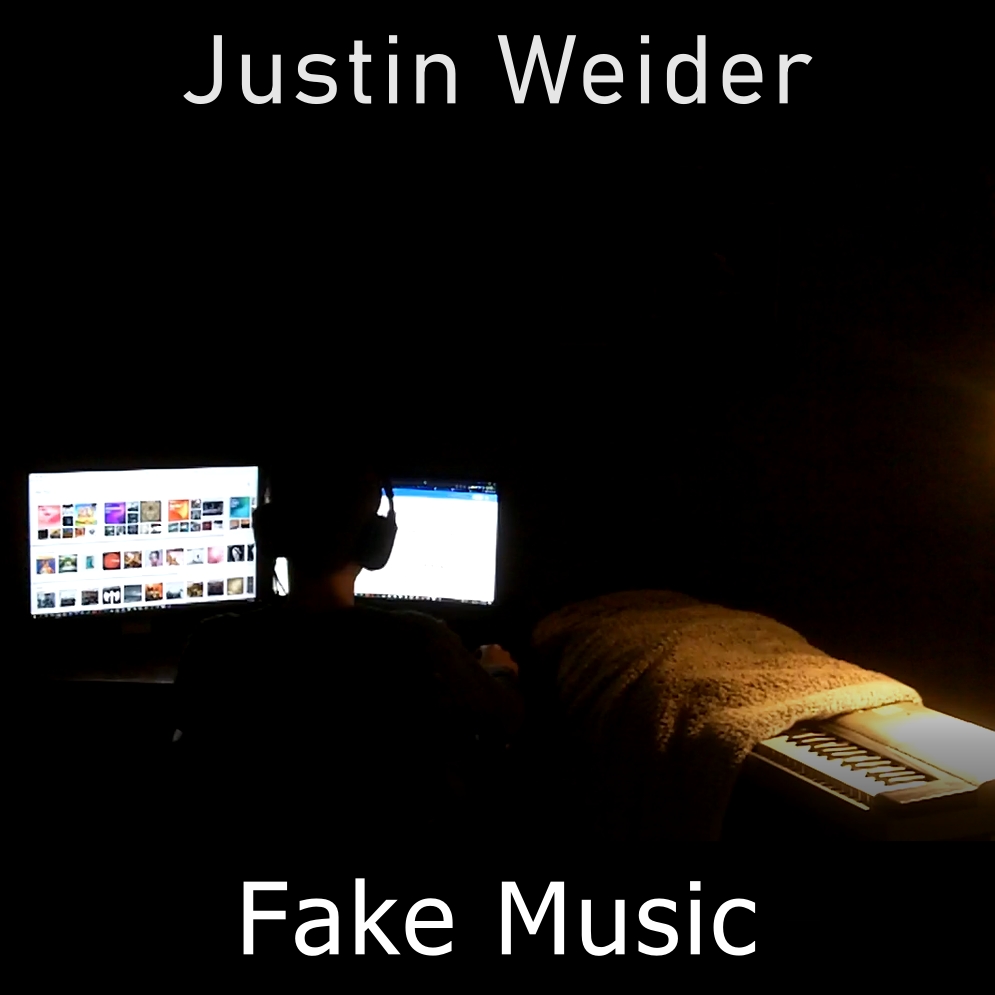 Track Summary
1) All Time High
The album kicks off with a high-energy rock song. After struggling to find a solid guitar tone, I finally found one and immediately wrote a song with it. I didn't think too hard about structure or direction with this one. It just had to be loud and energetic.
2) Fake Music
The title track is very special to me. On my previous album, I had written very similar-sounding, happy, videogame-esque songs. With this album I wanted to go somewhere different: keep the fun elements of the previous album but fuse them with other genres. What resulted was this track, a mix of jazz, hip-hop beats, and happy videogame melodies. The title of the track, and album, are a satire on digital music production and how it's not perceived as being "real music". Maybe my third album will be called Real Music, who knows?
3) Gloss City
This one uses some nice electronic elements and beats. This is probably the best-sounding song on the album, which makes sense considering it was the most recent one. Fun song to write.
4) Maximum Overdrive
I absolutely love rock and metal, so this one came pretty natural to me. I went for a style of metal akin to the videogame Doom. When using these digital instruments, it's hard to get an organic tone. I was well-aware of this limitation while writing the album, and knew I had to make up for this shortcoming in other ways. The energy and songwriting really come through on Maximum Overdrive and I hope to do more songs like it in the future.
5) Turn the Lights Off
Intended as a hip-hop song, Turn the Lights Off showcases my instrument of choice, the piano. I didn't grow up listening to hip-hop, so I came at it with a different angle. The interplay of pianos, acoustic strings, and electric guitars comes together nicely. That being said, I'm not sure if anyone would be willing to rap over this...
6) Strawberry Sunshine
Math rock is one of my favorite sub-genres and Dance Gavin Dance in one of my favorite bands. This song was a homage to the band's style, which combines math rock with elements of hardcore punk and pop. When I wrote this, I was still struggling to find the right guitar tone. This lead to some sound limitations, especially when expressing the complexity of the guitar leads. There are actually two versions of this song, both of which are on my Soundcloud page:
https://soundcloud.com/jay-weed-963860783
7) Falling (with style)
Having grown up playing piano, I absolutely loved writing this track. The backstory is that I like doing piano improvisation, and one day I was playing around with Jazz chords. I recorded myself playing a particular set of chords followed up an uppity-Elton John inspired section, and it became Falling (with style). This was my first time writing in this way and hopefully it's not my last.
8) Nightrider
Jazz is daunting: the chord progressions, the accidentals, the number of instruments. I really don't know how I pulled this one off given I don't have a background in jazz. Nightrider is by far the longest track at over 7 minutes and incorporates more instruments than I had ever used before. It's amazing that we can write for so many instruments using only a computer and a free program.
If you haven't already, please subscribe to my YouTube channel and follow me on Soundcloud!
YouTube: (Jay Weed) 
https://www.youtube.com/channel/UClQaTKK...PKlim98gMQ
Soundcloud: (Justin Weider) 
https://soundcloud.com/jay-weed-963860783